Services
We offer a range of commercial & domestic fire safety and security system services to protect your commercial assets or personal premises from burglars and other damages.
Fire Alarms
We can carry out fire alarm installations, maintenance, design & commissioning, all certificated to Bafe SP203-1.
Emergency Lighting
Emergency lighting is an essential piece of safety equipment. We will provide you with detailed reports to ensure you know the condition of your installation.
AOV/ Smoke Ventilation Systems
Whether it be a single stairwell opening skylight, or a networked system of mechanical ventilation, we are here to maintain your systems to the highest standard.
CCTV
CCTV is a way of monitoring and recording your home or business 24/7, whether you are present or not! Contact us today for expert advice.
Thermal Screening
A modern solution, to assure the compliance of your business.
Passive Fire Protection
An integral component for the structural fire protection and fire safety in your building. Contact us for a free survey and quotation.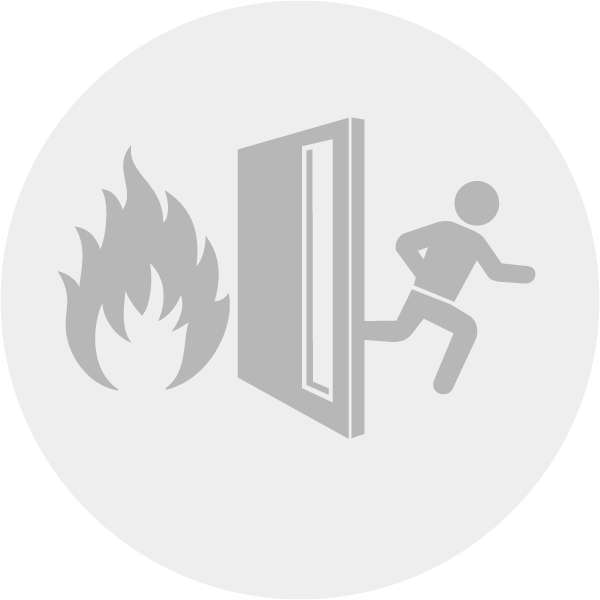 Fire Doors
Prevent the spread of fire, maintain your Fire Doors.
Fire Extinguishers
Supply, installation and maintenance, we can cover all your Fire Extinguisher requirements, including staff training.
Dry Risers
Full servicing and repairs carried out to all types of Dry & Wet Risers.
Access Control
Whether you need a stand alone solution for a small project or an integrated, multi-site system, we can help.
Nurse Call Systems
Nurse call is a local setup of devices which enables patients to communicate with the staff.
Intruder Alarms
Protecting your commercial assets.
Burglar Alarms
Contact us today for your FREE home survey and quotation.
24 Hour
We offer 24 hour call outs across the UK.